WHMCS SSL Module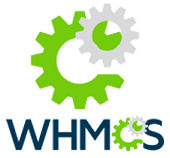 With the Xolphin SSL module you can easily order, manage and sell Xolphin SSL certificates directly from within WHMCS. The module works from WHMCS version 6. With the Xolphin SSL WHMCS Module you can:

Automatically install certificates on cPanel, DirectAdmin and Plesk.
Automatically import and set-up SSL products into WHMCS.
Choose between three validation methods.
Auto-renew installed certificates.
Add additional domains to certificates.
Get the WHMCS SSL Module for free!

Use of the WHMCS SSL Module is totally free, you only need the login credentials from your Xolphin reseller account to use the module. Don't have a Xolphin account yet? You can register directly for a reseller account, there are no costs involved in creating an account. You can request the module via the button below.
Why SSL certificates from Xolpin?

SSL Certificates from Xolphin provide you with:
EV certificates with green adress bar within one day, no paper forms necessary.
Certificates from Comodo, Symantec, Thawte, GeoTrust & GlobalSign.
Competitive pricing.
Dutch and English authentication and support team.
Very fast validation and delivery.
Completely paperless process.
Use the SSL Module
 Questions or remarks? Please contact us at support@sslcertificaten.nl or 088 - 775  775 1.
Easily order, manage and install SSL certificates directly on cPanel, DirectAdmin and Plesk
Get SSL Module